Community hubs serve as gateways for families to access existing services, filling the gaps rather than duplicating existing services.
You can get to know your local support services by: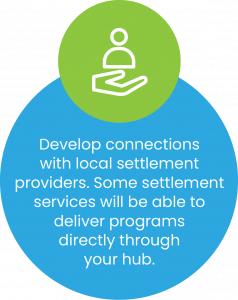 Hub leader tip
In the beginning, my hub was empty most of the time as I was out researching what services are out there.
I asked lots of questions of my existing 'go to' people and the school, and they helped me identify new key contacts. One man linked me to a Bankstown inter-agency meeting and everyone was there – it was like I'd found gold!
Because I didn't know agencies well at the beginning, I also didn't make too many referrals. That came with time once I got to know the workers and agencies and felt confident that, if I sent people somewhere, they would have a positive experience.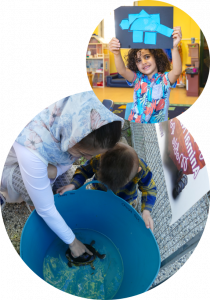 Learn about your community
Some tips and ideas about how to explore what your hub community has and needs.

How family friendly is your school?
A checklist to work through with families in your hub.

How to sustain a partnership
A guide to evaluating and sustaining community partnerships.
What do I need to do during the year?

Aim to build strong relationships with your local agencies
In particular, those organisations that may offer services to support families. They know their clients well and can personally introduce them to you and the hub. If you're not sure where to start, ask for guidance from your hub support coordinator and the other hub leaders in your local area network.

Speak to your support coordinator about how your hub can develop connections with the local council
Connect with children and family services, community development and social cohesion teams. Other sections of the council to connect with include the community education, allied health, grants, and sport and recreation teams.